Champagne Boizel
Collection Trésor
1990
Impressive balance, characteristic of Champagne Boizel's know-how.

60%

Pinot noir

30%

Chardonnay

10%

Meunier
Dosage: 3g per litre, Extra-Brut
Recently disgorged
Vinified in stainless steel tanks
Aged 28 years on lees
Vinification
After a very mild winter and spring, the first buds were hit by frost in April. A very hot and dry summer enabled us to harvest promisingly wellbalanced grapes from mid-September. With rare aromatic richness, 1990 is a great vintage which today expresses its full character: after 28 years in the cellars, Collection Trésor 1990 presents a subtle union of finesse and power.
Tasting
With its straw gold colour, Collection Trésor 1990 sparkles in the glass with fine, precise bubbles. The nose is very expressive and captivating, offering grilled and even spicy aromas. On the palate, the roasted and smoked notes are underpinned by fresh fruit, bringing exemplary lightness. A hint of liquorice lifts the palate and prolongs the pure, exceptionally persistent finish of Collection Trésor 1990. A vintage full of balance and depth. Collection Trésor 1990 is a very well-balanced wine, presenting both finesse and power. It expresses toasted, even spicy aromas and roasted and smoky notes, underpinned by fresh fruit bringing great lightness.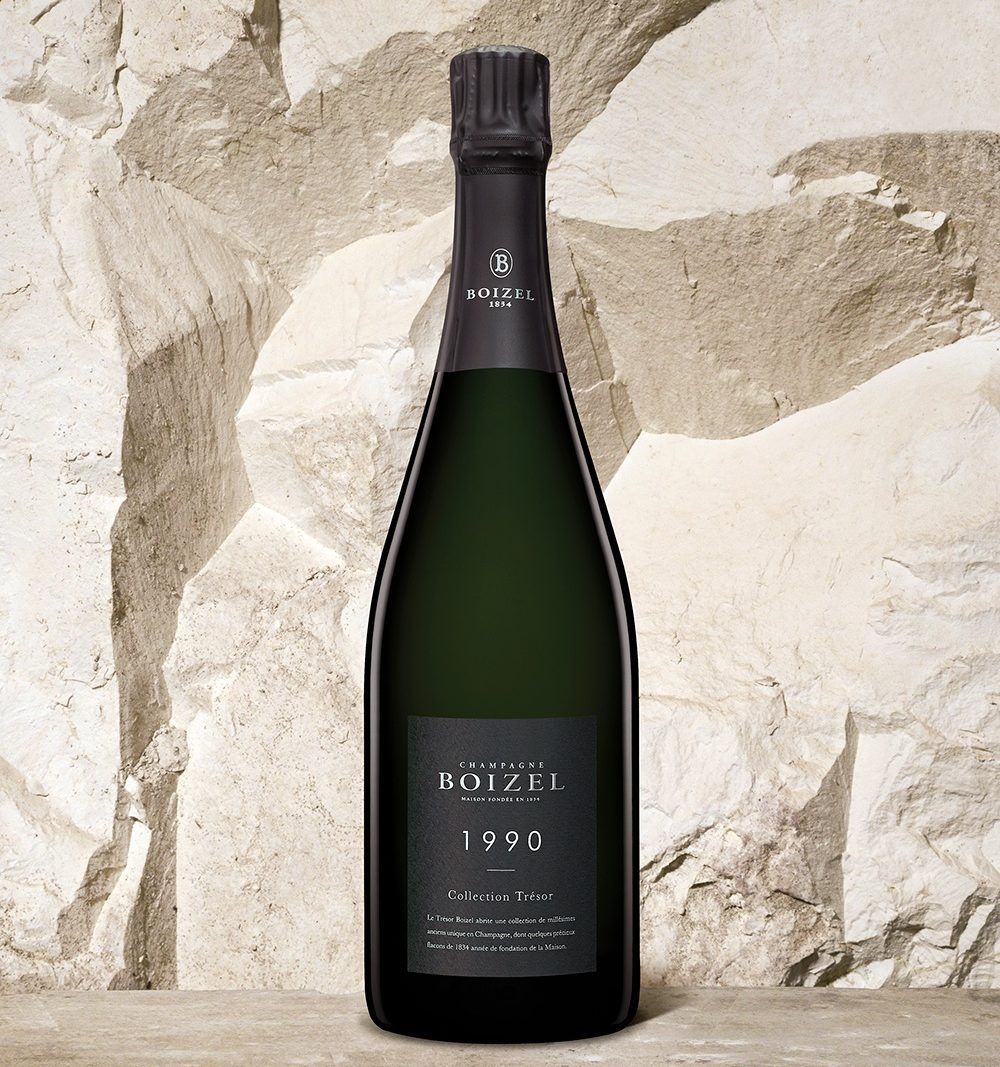 Service temperature
10-12°C
Food & wine pairing
Only exceptional dishes can match the complexity and fullness of Collection Trésor 1990. A capon with truffles, or venison, make a marvellous accompaniment to this Champagne, bringing out its aromas of brioche and spice to perfection. A luscious fig tart or tangy lemon pie would be a superb match for this great vintage, bringing the meal to a memorable conclusion.