Champagne Boizel
Collection Trésor
1985
Majesty in a velvet glove.

45%

Pinot noir

40%

Chardonnay

15%

Meunier
Dosage: 3g per litre
Recently disgorged
Vinified in stainless steel tanks
Aged 33 years on lees
Vinification
After a very cold winter and a dull spring, the magnificent summer allowed a late yet very high quality harvest (early October). The severe weather in 1985 led to a small yield, but the resulting wines had strong character. This great vintage has now reached its full potential: after 33 years in the cellars, Collection Trésor 1985 is ready to express its incomparable depth and complexity.
Tasting
Collection Trésor 1985 is a warm, golden colour, and presents very fine bubbles rising in a straight and persistent column. On the nose, generous aromas of dried fruit and nuts with candied apricot reflect the extended ageing that gives this Champagne its smoothness and aromatic range. On the palate, Collection Trésor 1985 is remarkably fresh and lively. The taut, precise attack gives way to a creamy texture and fruitier notes, and a long, ample finish.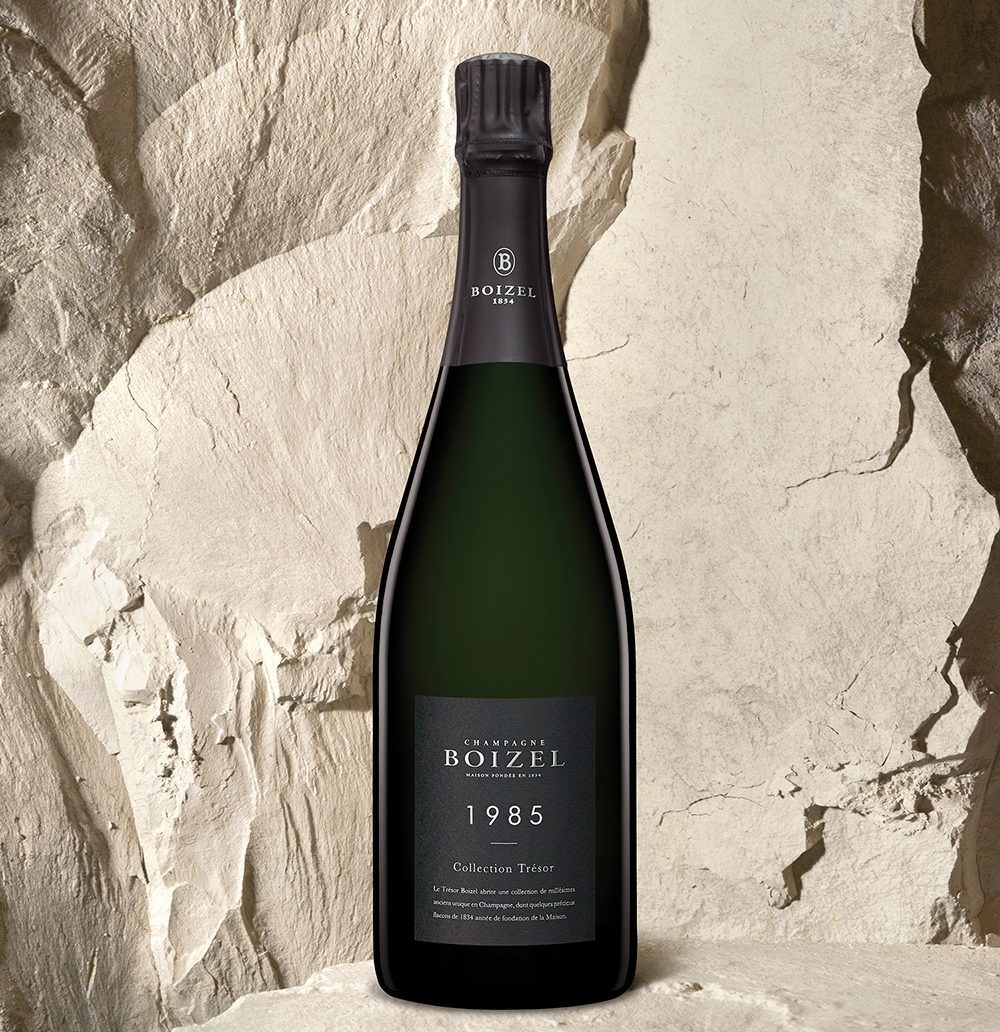 Service temperature
10-12°C
Food & wine pairing
Its richness and complexity make Collection Trésor 1985 a true partner for fine-dining, and a perfect match for gourmet dishes such as Bresse fattened chicken or scallops in cream. Truffles also bring out the splendour of this wine. On a sweeter note, Collection Trésor 1985 goes very well with fresh brioche or a lemon meringue pie.