Champagne Boizel
Brut Réserve
The very expression of the Boizel family's know-how and ambassador of the house's style.

55%

Pinot noir

30%

Chardonnay

15%

Meunier
Ageing 3 years on lees
Dosage : 8 gr/l
30 % of reserve wines
Vinification
The Brut Réserve cuvée results from precise blending of the three Champagne grape varieties: Chardonnay, chosen for its floral bouquet
and elegance, Pinot Noir, which brings finesse and structure, and Meunier, for its fruit and roundness.
The grapes used in crafting the Brut Réserve come from about thirty different vineyards. Only first press juice is used.
30% of reserve wines from the two previous harvests, kept in vats, are added to the year's clear wines.
Tasting
Bright and clear, straw gold in colour. The effervescence is wonderfully delicate with light and swirling columns of bubbles.
The nose is expressive and fresh; it opens with aromas of white blossom (hawthorn) leading into superbly fruit-driven elegance with notes of white peach and apricot, as well as hints of citrus and pastries.
On the palate, the texture of the wine is seductive, both fresh and supple, well balanced. The aromas develop with more concentrated notes of candied pear and acacia honey.
The finish is rich and persistent.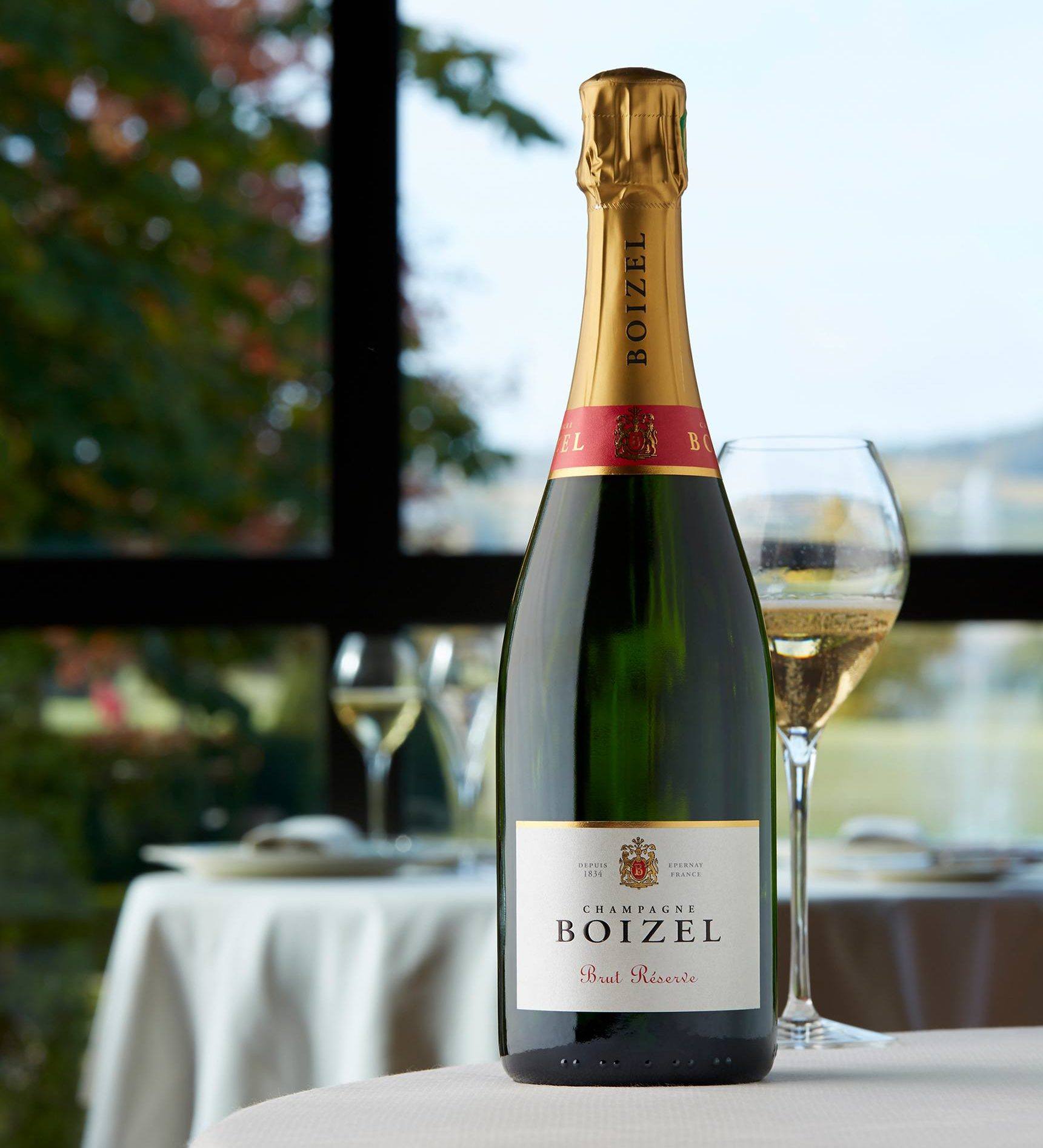 Service temperature
8-10°C
Food & wine pairing
Brut Réserve is magnificent with a generous aperitif, and equally delicious throughout a meal. It is particularly enhanced with seafood and grilled fish.